Love
Nerding
Out Over All Things Tech?
Learn How To Make

Money

Doing What You Love!
Even if you don't know all the things, you can still create a thriving business as a Tech VA. If you've been a Virtual Assistant for awhile and you're ready to bring in more income by sharing your badass Tech gifts to the world - then this course is for you!
Let's Level Up Bish!
Does this sound familiar...you wake up every morning happy and excited to put on your VA hat.
You have a growing, thriving business and you are looking to add a bit more of YOU into the mix.
When you're helping your clients with their tech needs your heart sings. So why not settle down?
I'm here to show you how...
---
Hey there,


Boss Bish!
I see you! You are glowing and showing up in your business every single day. You are amazing at what you do and you are ready to attract more clients with the same high-vibe mindset, who appreciate your gifts!
You know that niching is what you need to do, so let's talk about how!
How to show off your inner Tech Genius
How to find clients that are the perfect fit
How to market yourself like a Boss Bish and stand out among the crowd
You don't need to spend hours scouring Google...
I've got all the answers for you.
Here's what no one talks about when it comes to becoming a Tech VA
In order to be a GREAT Tech VA you don't need to know all the things. Chances are what you do currently know is more than enough to get you started on the path to Tech VA Badassery.
You know you're amazing right...
You're passionate about tech...
You probably know way more than you are giving yourself credit for.
You are open to learning...
You are not scared to dive in and learn something new. In fact it actually really fucking excites you!
You are determined...
Failing has never been an option. You are a go getter and action takers get results!
Your Ultimate Deep-Dive Course for aspiring Tech VAs, from "how to niche" to shifting your mindset, "wowing" your clients and making more money!
This is everything I've learned along my journey as a Tech VA. I'm giving you my strategies that I use in my own business to gain those unicorn clients that you are constantly hearing about, and building the life I always dreamed of.
The Tech VA Experience isn't so much a training program as it is a blueprint to building the life you love and making more money.
The end result: You'll confidently step into your role as a Badass Boss Bish and Tech VA!
Imagine what the world would be like if:
Sounds pretty great, right? With The Tech VA Experience, that will all no longer be just a dream.
Here's how it all breaks down…

This 6-week program is designed specifically for Virtual Assistants and service providers to start making money or start making more money doing exactly what they love.
Module 1 - Foundations
I know you've been in business for a while but hear me out! Before we build your empire we have to make sure the foundation is strong AF! So let's get to it. Here's what we'll cover:
Getting Back to Basics
Let's Talk Money, Honey
On-boarding Like a Boss
Ironclad Contracts and Badass Boundaries
Sales Call Success
MODULE 2 - GET YOUR MIND IN CHECK
Oh I KNOW you're amazing. now let's get you believing it too! We'll be going over some of my favorite techniques to reprogram your brain and have you slaying the Tech VA game! Take a look:
Learn How to Boss Up
Keep Your Head Up, Buttercup
Changing Your Whole Mindset

MODULE 3 - WTF IS A TECH VA?
With an endless list of tasks, you have probably been asking yourself what you should even focus on? I got you boo! In this module, I'll show you the 5 Pillars of the Tech VA industry - and see which ones set your soul on fire! Check it out:
Automations and Integrations
Course Creation
CRMs
Websites
Project Management Tools

MODULE 4 - CREATE YOUR FLOW
It's time to bring balance back to the force and, by that, I mean finding the perfect flow between your life and business with automation. In this module, I am going to show you exactly how to create your very own custom workflow. I even share with you my process of making a 7- figure funnel.
Where to start
Let's Make it Flow
Build Your Own Workflow
MODULE 5 - WHAT MAKES YOUR HEART SING?
Niching is probably one of the coolest things you can do in your business. We love all the things - and a lot of questions can pop up on the way to clarity. So, how do we figure out what really makes out hearts sing? Here's the secret…
Find your niche
Figure out how to avoid what you don't love
Narrow it down!
MODULE 6 - LET'S GET IT TOGETHER
Oh, yeah... it's all coming together. You accomplished so fucking much, and I'm so proud of you. Now, it's time to put everything you've learned into action. Here's how we'll do it:
Put yourself out there
Pricing and packaging
Find your unicorn clients
Corporate Detox

---
Check out what Cierra had to say...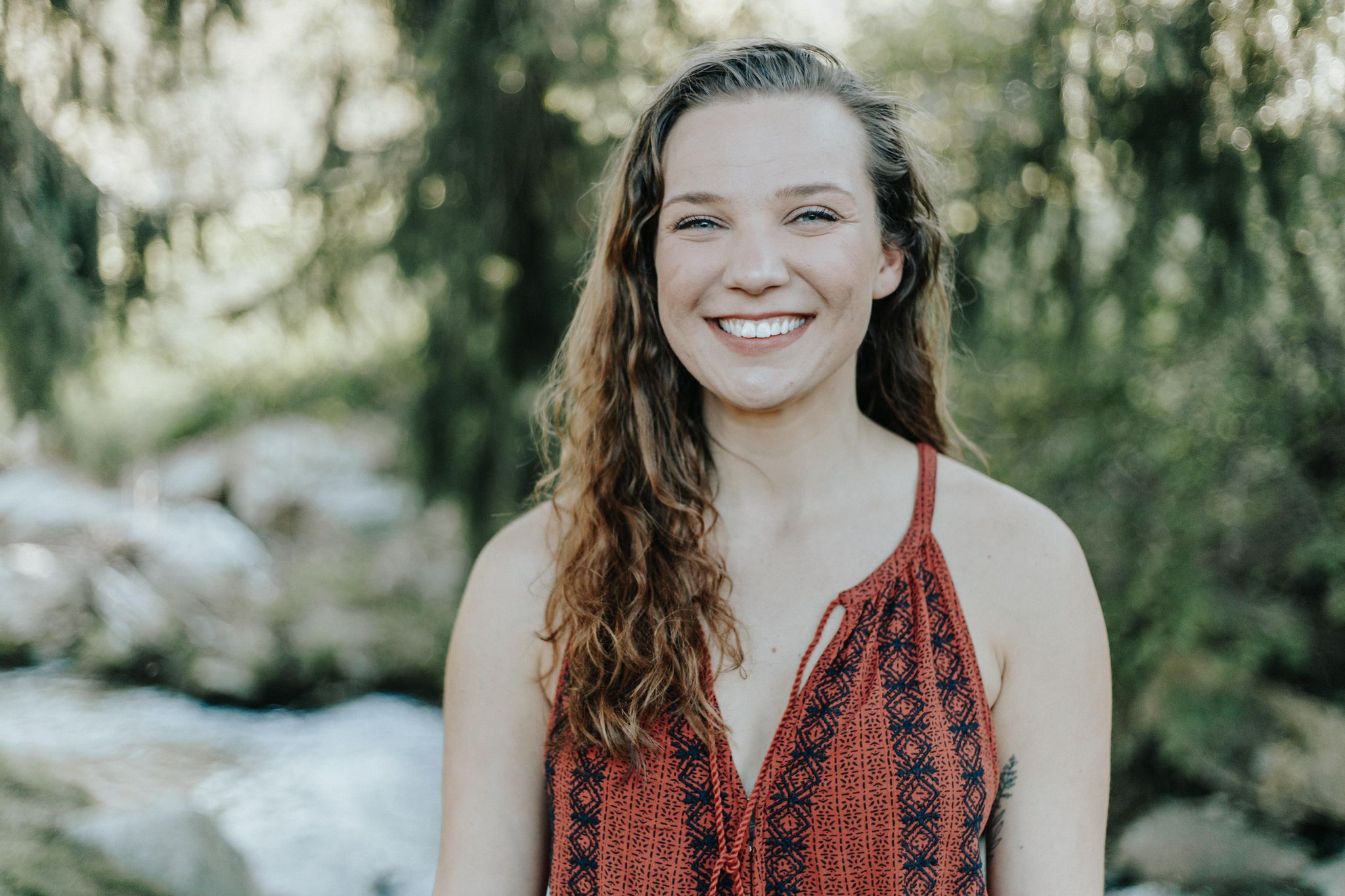 All honestly I loved it. I think it gave me the kick in the butt that I needed to get myself going. and got me a lot more involved in everything that I needed to do and how to make things happen. The lengths of the videos were perfect and they all seemed very personable, and easy to follow along. Before your course I looked at a few other courses and they were just full on sales pitches where yours you told me that you're there for questions and support which was so true and I know I wouldn't have gotten that in other courses. Being a part of the Facebook group too has been a huge help because I look at the conversations happening then do some digging to learn skills from what I am seeing on the page.
Bonus
And to Make Sure You're Supported Every Step Of The Way, You'll Also Get Access to:
Bonus 1
6 - months access to the Tech VA VIP Lounge
The VIP Lounge is full of women, just like you, growing their empires and learning how to navigate this industry. They are constantly sharing wins and tips with one another. It is a community where you can speak freely and ask any questions you may have.
Bonus 2
Done-For-You Business Plan Template From ClickUp
Stay ahead of the game with this kickass ClickUp Board. It is setup for YOUR business success. Keep everything organized and plan for your empire like the Boss Bish you are!
Bonus 3
10 Pre-Made Templates to Take Out the Guesswork and Save You Time!
Who doesn't love a good template!? Through out the course I have scattered templates of different things I have used in my Tech VA business as I have grown to help you succeed in your business from contracts and forms to tracking sheets and workflows.
About Your Coach,
Stephanie
After ending a terrible relationship with her job, Stephanie decided to go all in with her Virtual Assistant business. As a mom of two special needs boys, she was looking for something that would give her control of her own life and her schedule. Virtual Assisting allowed her to do just that.
As Stephane quickly grew her business, she realized her passion was in all things TECH and she niched almost immediately. It was not easy, but she was never one to shy away from a challenge! As she continued to learn and perfect her craft, she shared her bits of magic with those that were interested in doing the same type of work.
As time went on she was unknowingly helping more and more women grow their businesses as Tech VAs. Then one day, one of them asked, "Why don't you start coaching women?"
That was the lightbulb moment that brought her here! Embracing her mission to help as many women as she can build their Tech Empires with integrity and confidence in themselves.
Frequently Asked Questions
Want to know some of the questions people have asked before saying "shut-up and take my money bish!!" to The Tech VA Experience? Well, here we go!
Honestly, no. While in the first module we go over your foundations, it is not a deep dive into what it takes to be a VA. This is definitely for VA's that know they do not want to do admin work, copy, or social media. They are tech savvy, love building systems, working on the back end of the business side and making sure the tech is running beautifully.
No, seriously you can learn how to use most of the programs and apps for free on YouTube or in the apps' actual help section. Hell some of them have their own free courses. I am not one to steal someone's money...just saying.
I'm glad you asked...honestly I am going to be talking to you about what you should be focusing on. The fact that you really don't need to know all the things. The actual things that are hot on the market that potential clients are looking for in a Tech VA. We go over how to figure out your niche and then how to market yourself correctly. We talk about finding your ideal client and make sure you have your boundaries in place so that you aren't taken advantage of. There is even a section about how to package, price and scale your services. The best part of all, you are going to build out your own system.
YES! Absolutely, with the purchase of the course you will receive 6 months access to the Tech VA VIP Lounge. In there you will receive group coaching every 2 weeks, ask whatever you would like within the group and be surrounded by other professional, badass boss bish Tech VAs like you're about to be.
6 months free access to the VIP Lounge - which has 2 group coaching calls a month, and weekly co-working sessions?
Templates out the ass
First-hand knowledge from an actual Tech VA
The course is designed to take 6 weeks. But because it is self-paced you can take as long as you wish.